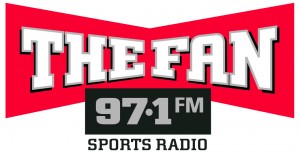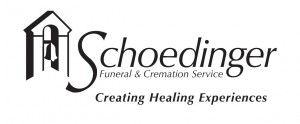 BE A HERO
The team at Schoedinger Funeral and Cremation Services is proud to partner with 97.1 The Fan, Fallen 15, and Lifeline of Ohio for the Schoedinger BE A HERO Campaign.  The goal of Be A Hero is to recognize, impact, and honor heroes right here in our own communities who have made conscious sacrifices to benefit others.   The Schoedinger family has been a fabric of the Central Ohio community for over 150 years and has been a longtime supporter of many local and regional organizations.  They, along with Beanie Wells and The Fan, believe that people who do positive things in our communities deserve recognition for their outstanding service to others.  Through the Schoedinger BE A HERO campaign, they have chosen to recognize Fallen 15 and Lifeline of Ohio. Each month, Schoedinger and The Fan will honor a local Hero or Hero's family within these Organizations by sending them on a local sports experience.  For more info on the Schoedinger BE A HERO campaign, visit www.schoedinger.com/beahero
Lifeline of Ohio

Lifeline of Ohio is an independent, non-profit organization that promotes and coordinates the donation of human organs and tissue for transplantation.  Lifeline of Ohio, a Donate Life Organization, serves 37 Ohio counties along with Wood and Hancock counties in West Virginia.  Lifeline of Ohio's mission is to empower our community to save and heal lives through organ, eye and tissue donation, and they envision a community where every individual embraces organ, eye and tissue donation.  Once every 48 hours, an Ohioan dies waiting for a life-saving organ transplant – in the last ten years, more than 2,000 Ohioans have died waiting.  Be a hero today by registering to be an organ donor.  To learn more about organ donation, read stories of local heroes who have gave the gift of life, or how you can take the next step and become an organ, eye, or tissue donor, visit www.lifelineohio.org
Below are stories of some of our local heroes who have received or given the most important gift, the gift of life.
Recipients
Scott: Scott recently celebrated his one-year heart transplant anniversary. The former part-time fireman and 20-year ski patrol veteran is now able to do the things he loves after suffering from heart failure for more than eight years. Scott lives in Westerville, is married with two children.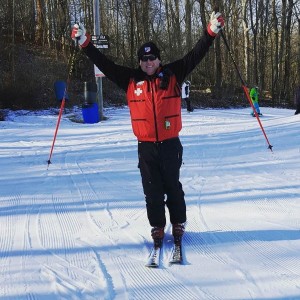 Dan: With 154 marathons and three Ironman races under his belt, Dan was shocked to learn he needed a heart transplant. He received "the call" for his Gift of Life December 24, 2015. At 12:07 a.m. on Christmas Day, Dan's new heart began beating. Dan resides in Clintonville with his wife.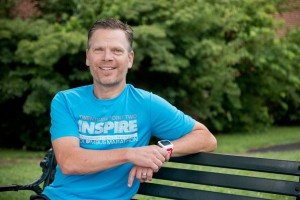 Ryan: When Ryan was 15, he suffered a stroke while sitting at his kitchen table. After waiting just 17 days, Ryan received his Gift of Life. He recently celebrated his 28th heart transplant anniversary. Ryan resides in Westerville with his wife and daughter (named after his donor). Ryan works for The Ohio State University and has more than 30 medals from the Transplant Games of America.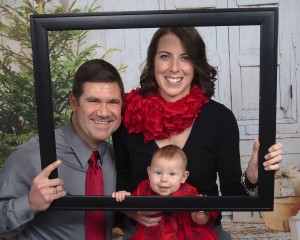 Donor Families
Brock and Sara Dietrich: The Dietrich's daughter, Sydnee was 17 when she was involved in a fatal car accident – she was a registered donor and saved four lives upon her passing. Just one month after her passing, her kidney/pancreas recipient, Ted, reached out to the family to express his gratitude. The Dietrich's, along with Ted and his family, now speak together to promote organ, eye and tissue donation and are forever bonded through Sydnee's generosity. The Dietrich's reside in Gahanna. Ted lives in Upper Arlington where he holds the office of City Manager.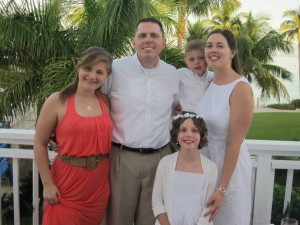 Mike and Sue Murphy: Sue and Mike's only child, Jason, was just 19-years old when he gave the Gift of Life to three individuals. The Murphy's have since met the man who has Jason's heart and have been able to see how Jason's gift impacted him and his family. Russ has now had Jason's heart for 13 years and has welcomed great-grandchildren into the world. The Murphy's reside in Reynoldsburg. Russ resides in Southern Ohio.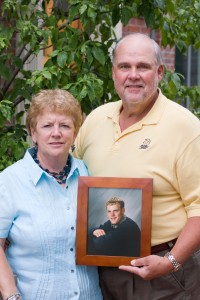 Fallen 15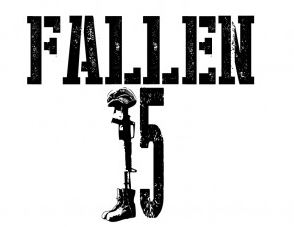 Fallen 15 is an organization dedicated to enriching the lives of, and having a lasting impact on the Veteran community. Established in 2014, Fallen 15 provides activities, events, and other opportunities to Iraq and Afghanistan vets in honor of 15 HEROES who made the ultimate sacrifice.  Their events and activities are designed to re-establish the bonds and camaraderie often found in a military environment. These characteristics, which are so important to the Veteran's identity, are often lost upon returning home or transitioning out of the service. Restoration of these can aid in Warrior recovery and growth and are the benchmark of our success at Fallen 15.  Fallen 15 maintains that activation of the individual Veteran is the most fitting and greatest tribute to those who have made died in combat.  For more information on Fallen 15 and how you can help, visit www.fallen15.org
Below is this year's list of honorees who have made the ultimate sacrifice for the benefit of all.
LT Stephen Byus, US Navy, age 39, of Reynoldsburg, Ohio, died Tuesday, September 16, 2014, in Kabul, Afghanistan from injuries received from a suicide bomber attack near his location.
LCpl Michael Cifuentes, US Marine, age 25, of Fairfield, Ohio, died Aug. 3, 2005, when his amphibious assault vehicle was hit by an improvised explosive device during combat operations south of Hadithah, Iraq.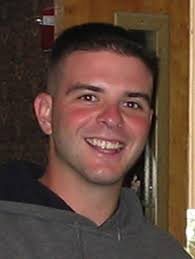 MAJ Michael Donahue, US Army, age 41, of Columbus, Ohio, died Sept. 16 in Kabul, Afghanistan, in a suicide car bomb attack.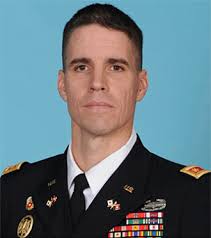 SSG Shamus Goare, US Army, age 29, of Danville, Ohio, died June 28, 2005, when an MH-47 Chinook helicopter crashed while ferrying personnel to a battle against militants in eastern Afghanistan.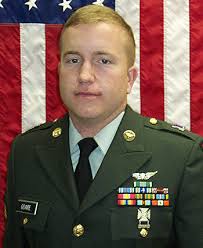 CW3 James Groves III, US Army, age 37, of Kettering, Ohio, died March 16, 2013, in Kandahar, Afghanistan, in an OH-58 Kiowa helicopter crash.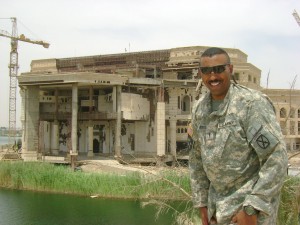 SPC James Hall, Jr., US Army, of Miamisburg, Ohio, died Nov. 11, 2011.  He had been severely injured by a bomb blast in Afghanistan in May 2011 and was evacuated to the USA to recover.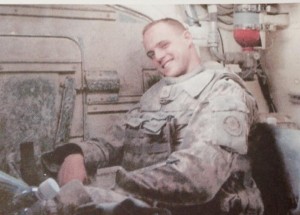 SSG Adam King, US Army, age 28, of Marion, Ohio, assigned to West Point Military Academy, Died Dec. 18, 2012.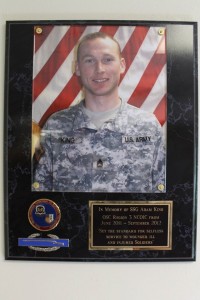 SSG Robert Massarelli, US Army, age 32, of Hamilton, Ohio, died June 24, 2012, in Kandahar, Afghanistan.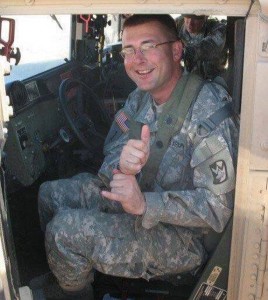 SGT Daniel McCall, US Army, age 24, of Pace, Fla., died Oct. 30, 2007, in Baghdad of wounds sustained when enemy forces engaged his unit with small-arms fire and an improvised explosive device.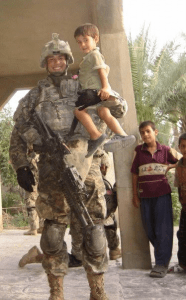 SGT Arthur Mora, Jr., US Army, age 23, of Pico Rivera, Calif., died Oct. 19, 2005, when his Humvee was struck by enemy indirect fire during patrol operations in Balad, Iraq.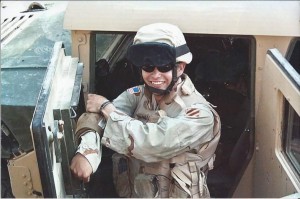 LCpl Aaron Reed, US Marine, age 21, of Chillicothe, Ohio, died Aug. 3, 2005, when his amphibious assault vehicle was hit by an improvised explosive device during combat operations south of Hadithah, Iraq.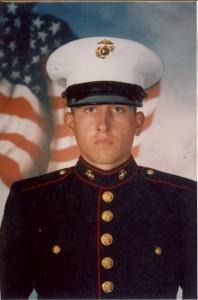 1Lt. Joseph Sharpe, US Air Force, age 30, of Columbus Ohio, died March 14, 2015 of acute myeloid leukemia.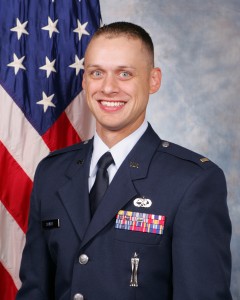 SFC Daniel Smith, US Army, age 32, died Oct. 24, 2009, from a parachute accident.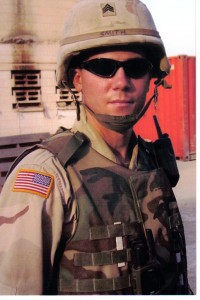 SGT Christopher Terry, US Army, age 37, died March 18, 2014, from cancer.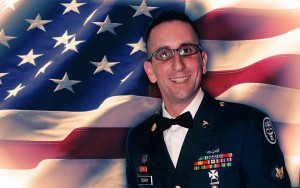 Cpl Paul Zanowick, II, US Marine, age 23, of Miamisburg, Ohio, died June 3, 2011, in Karim Karez, Helmand province, Afghanistan, while conducting combat operations.