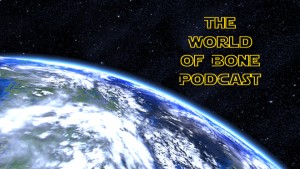 World of Bone Podcast
Each week, T-Bone takes to the studio to discuss what are the most pressing thoughts inside his world. Come along for the ride … if you dare.
Anything you'd like to hear about on the podcast? Do you have any feedback?
Follow T-Bone via Twitter (@DegenerateTBone) or email him below.
Listen to the podcast via …
–Subscribing to the World of Bone on iTunes
—Android users can find the RSS feed here
–Or stream on SoundCloud below…
Email T-Bone
[contact-form-7 id="11806″ title="T-Bone"]