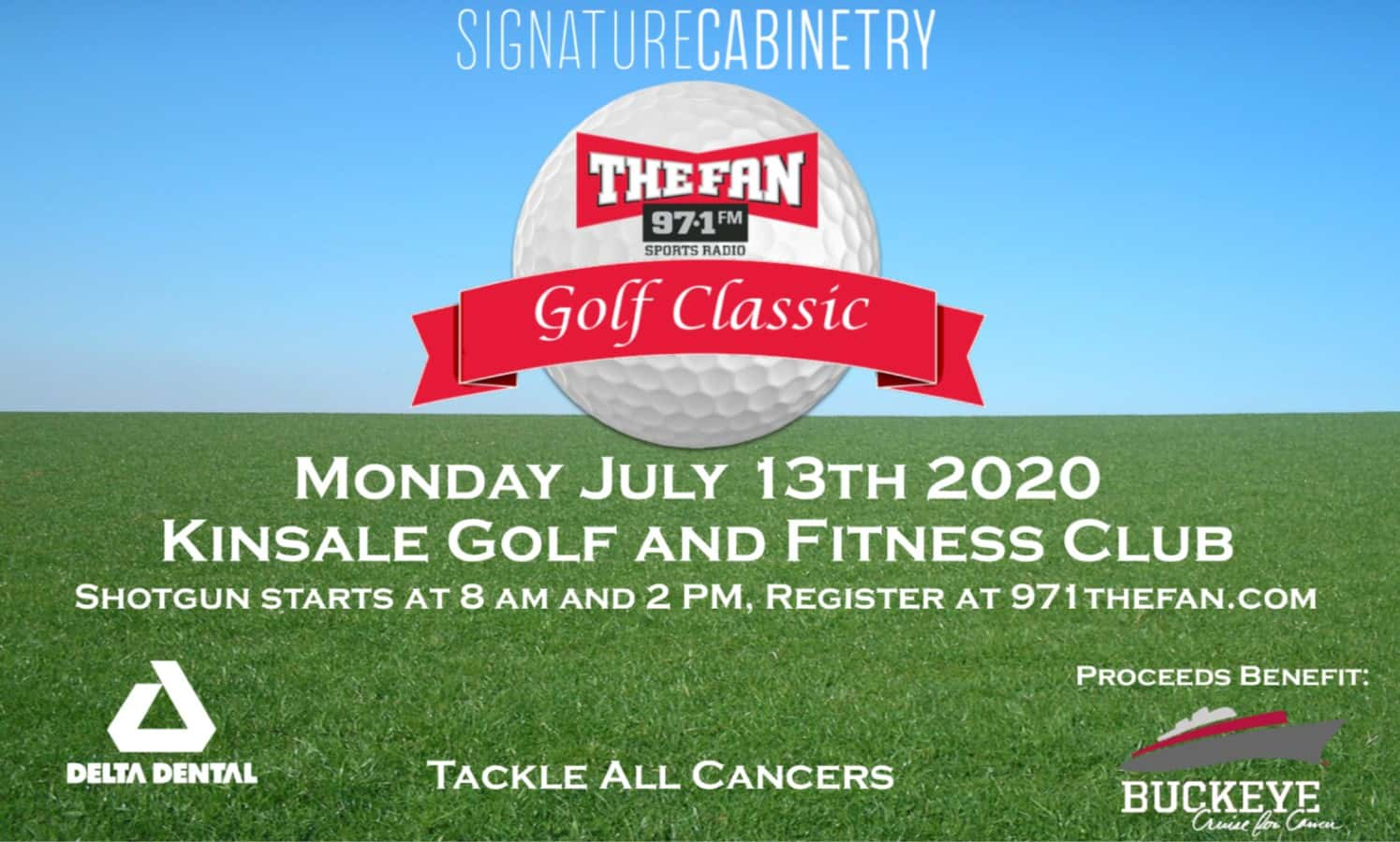 Join us for the Signature Cabinetry 97.1 The Fan Golf Classic presented by Delta Dental of Ohio on Monday, July 13, 2020.  This year we're bringing you to Kinsale Golf and Fitness Club!
The Fan Golf Classic benefits the Buckeye Cruise for Cancer and the Urban & Shelley Meyer Fund for Cancer Research at the James Cancer Hospital and Solove Research Institute.
Last year The Fan donated $32,626 from The Fan Golf Classic and Football 4 Females to fight cancer!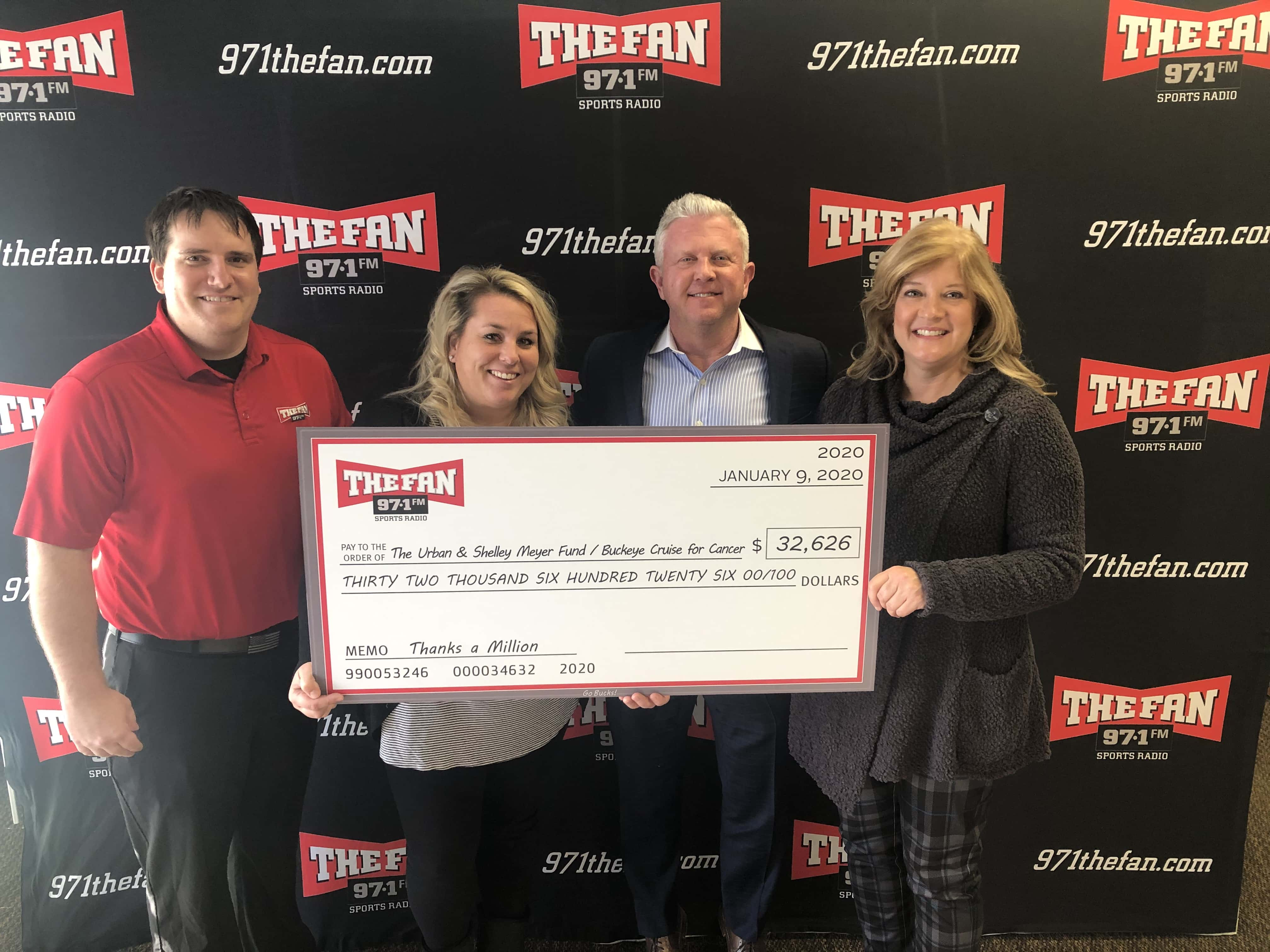 You can join us for one of two shotgun starts at 8:00 a.m. and 2:00 p.m. and each round is scheduled for a full slate of fun as we raise funds for a great cause.  Help us "Tackle All Cancers" and sign up your foursome today!
The Fan and Kinsale Golf and Fitness Club's  TOP PRIORITY is your safety!  In order to ensure your safety this year we will:
-Only allowing one golfer per cart
-Limiting the number of golfers to 72 players in each tee time
-Adjusting the check-in process to eliminate lines and gathering
-Going to an online real-time scoring app to eliminate the paper scorecard
-Adjusting on-course contests to promote social distancing
-Creating the silent action to be held on-line
-The Banquet will be virtual and will feature videos and pictures from the action.  It will also feature Fan talent and player awards.
Each golfer will enjoy a great day including:
•18 holes with a cart on a beautiful, private course at Kinsale Golf and Fitness Club
•Titleist Tee Gift
•Meeting and greeting Fan personalities and other sports celebrities
•Two catered meals
•On course food
•Plenty of prizes, a silent auction and more
---
CLICK HERE to download the 2020Golf Classic Registration Form
Use the following links to purchase via PayPal!  You will still need to submit a registration form to list all members of your foursome and shirt size.  Please send the registration form in via email to scott.prokop@radiohio.com.
The increase in outing price this year includes: quicker round of golf (maximum 72 golfers), hole advantages built into the prices, and upgraded tee gift from Titleist.  Please understand the price increase allows us to raise as much money this year for the cause as we can despite less players.  
8:00 a.m. or 2:00 p.m. shotgun – FOURSOME  ($1200 – click BUY NOW below)
8:00 a.m. or 2:00 p.m. shotgun – PAIR ($600 – click BUY NOW below)