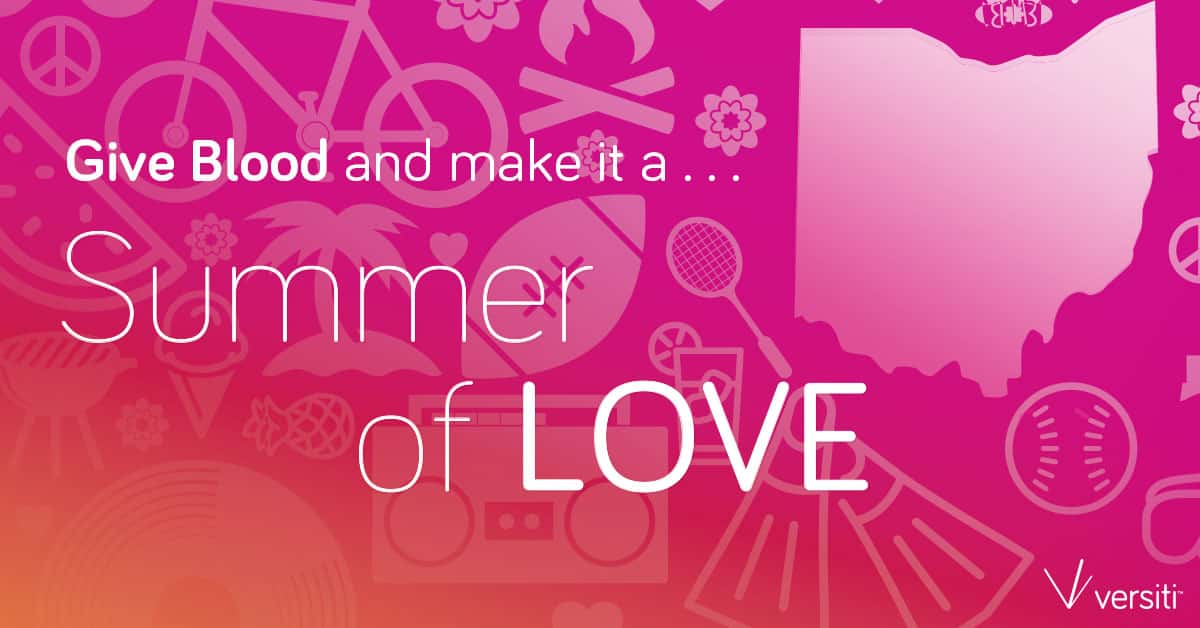 As temperatures ramp up, so does the need for blood donation. Local hospitals have an immediate need for blood donors. To show our gratitude for your lifesaving gift, all presenting donors will receive a free Summer of Love t-shirt, while supplies last.
Walk-ins are welcome, but appointments are preferred and encouraged.
Helpful tip: Make sure to eat a healthy meal and drink plenty of water before donating.
DONORS AND STAFF ARE REQUIRED TO WEAR PERSONAL FACE MASKS.
Make your appointment online using THIS LINK
 Additional COVID information can be found here:
https://www.versiti.org/home/coronavirus-information
Based in Columbus, Versiti Blood Center of Ohio provides blood, blood products and specialty laboratory services to The Ohio State University Wexner Medical Center, a leading hospital system with a nationally recognized hematology division, the Midwest's largest cancer hospital and the only academic medical center in the region. The health system uses more than 60,000 life-saving units of blood products annually.