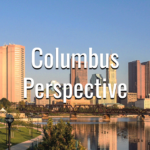 00:00 Show Open / Governor Mike DeWine, from a news conference this week, discusses when the state will move to the next category of Ohioans to be vaccinated.
04:45 Ben Zenitsky, Media Specialist for the Columbus Metropolitan Library.
21:30 Courtesy of our sister station, WBNS 10-TV, Tracy Townsend has more information about the vaccine and has the story of a local man who received a heart transplant.
42:30 Duane Casares, CEO of Directions for Youth & Families, discusses the struggles that kids are facing during the pandemic.
Columbus Perspective: February 21, 2021
Columbus Perspective