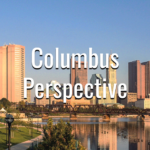 00:00 / Show Open / Governor Mike DeWine, from a recent Coronavirus update, discusses the importance of people in the first group eligible to be vaccinated to follow through with those vaccinations.
10:30 Shawn Kaeser, a middle school teacher in Dublin, who, with his students, succeeded in making the bullfrog the State Frog of Ohio, and a license plate featuring it is coming soon.
26:30 Courtesy of our sister station, WBNS 10-TV, Karina Nova has information about the Covid-19 vaccine; 'Stand Your Ground" legislation awaiting action from Governor DeWine; and the inspirational story of a heroin addict's recovery.
49:00 Dr. Shazam Hussain, Director of the Cerebrovascular Center at the Cleveland Clinic, discusses strokes.
Columbus Perspective: January 3, 2021
Columbus Perspective