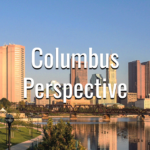 00:00 Show Open / Dan Skinner, a Health Policy Professor at Ohio University, discusses the opioid epidemic.
25:30 Courtesy of our sister station, WBNS 10-TV, Karina Nova presents information about efforts to expand broadband in Ohio; the income tax cut that was included in the new state budget; and the impact that ending the $300 per week in federal benefits to unemployment compensation will have on businesses seeking workers.
48:30 David Monder, Director of Community Services for Prevent Blindness Ohio.
Columbus Perspective: July 11, 2021
Columbus Perspective