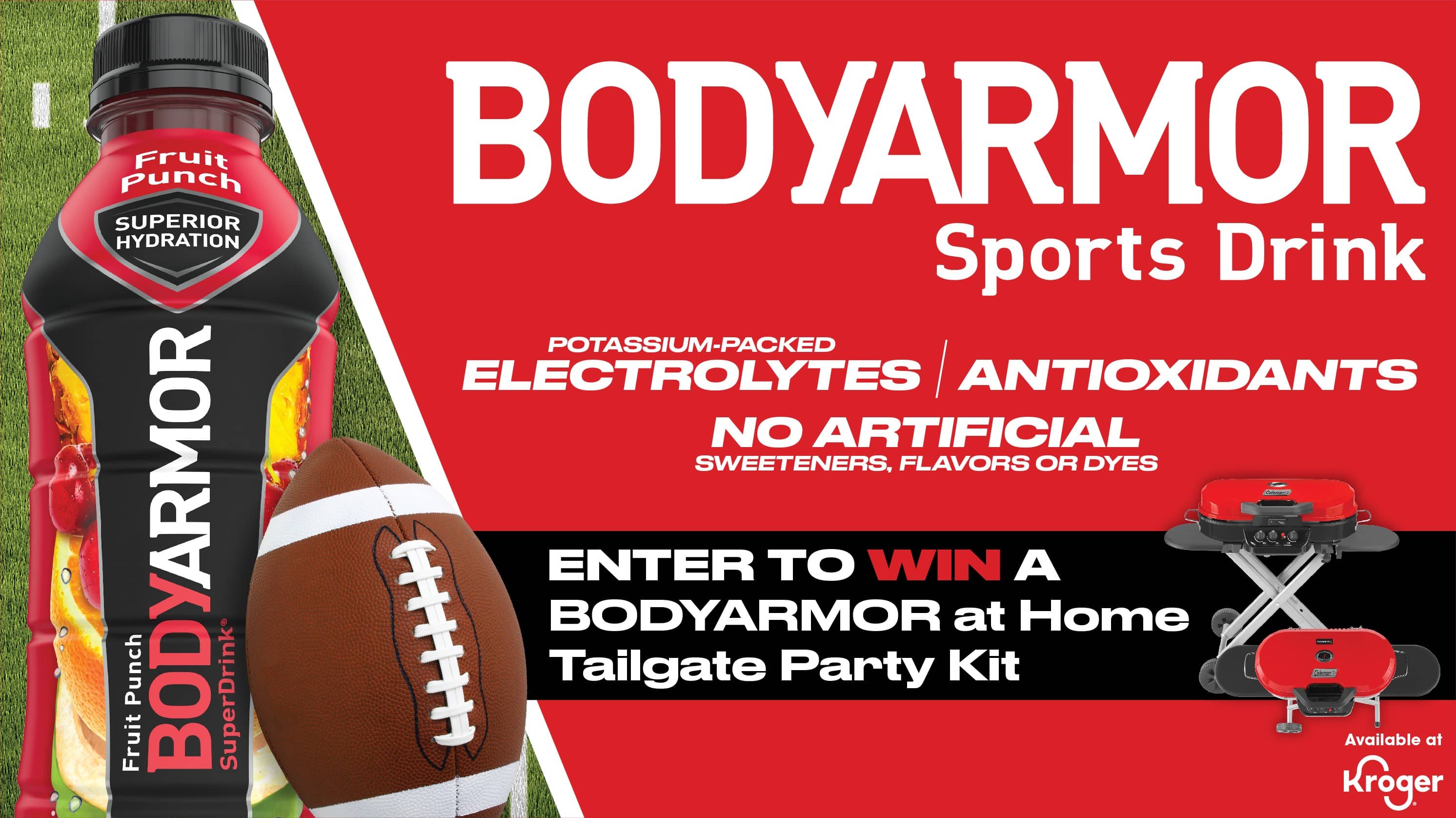 Enter to win a BODYARMOR at-home Tailgate Party kit featuring a grill, $100 Fanatics gift card and a $25 Kroger gift card.
Always staying hydrated with @DrinkBODYARMOR! Make sure you hydrate RIGHT and switch to the sports drink with no artificial sweeteners, flavors or dyes! Pick yours up @Krogerco #OnlyYouCan
This contest is expired.