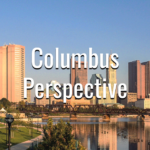 00:00 Show Open / Kelly O'Reilly, President & CEO of the Ohio Association of Health Plans, discusses legislation awaiting Governor Mike DeWine's signature that addresses "surprise" medical bills.
17:00 Governor Mike DeWine, from a recent Coronavirus update, explains who will get the vaccine in the next phase, following healthcare workers and nursing home residents and staff.
25:30 Courtesy of our sister station, WBNS 10-TV, Tracy Townsend has information about the vaccine, the electoral college and the Civilian Review Board being formed in the city of Columbus.
48:30 Governor Mike DeWine, from a recent press conference, responding to a question regarding why state prison inmates, along with prison staff, are not in the next phase of Coronavirus vaccinations to be administered.
52:30 Dr. Anand Parekh, Chief Medical Advisor for the Bipartisan Policy Center, discusses federal funding that Ohio receives to combat the opioid epidemic and how it could be best used.
Columbus Perspective: Dec. 27, 2020
Columbus Perspective