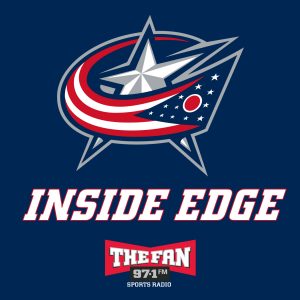 The Inside Edge
Join CBJ play-by-play man Bob McElligott and former Jacket Jody Shelley as they bring you The Inside Edge Wednesdays 7-8 during the NHL season. The guys give you the inside perspective on the NHL, the players, and The Blue Jackets on 97.1 The Fan.
Follow Bob on Twitter! @BobbyMacSports
Follow Jody on Twitter! @shelleyhawk45
The Inside Edge
The ultimate on and off ice look at the Columbus Blue Jackets....
The Inside Edge 97.1 The Fan August 5, 2020
The Inside Edge