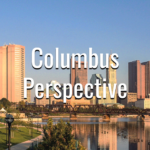 00:00 Show Open / U.S. Senator Sherrod Brown (D-Ohio) discusses this week's violent incident at the U.S. Capitol and offers his thoughts about President Trump.
7:30 Comments from Governor Mike DeWine about the Capitol violence
13:00 Ohio Congressman Jim Jordan's (R-Urbana) comments on the House floor about the 'stolen election.'
20:00 Courtesy of our sister station, WBNS 10-TV, Tracy Townsend has information about the pandemic and vaccines, and talks to Congresswoman Joyce Beatty (D-Columbus) about her new role as Chair of the Congressional Black Caucus in Washington.
42:00 Rob Sexton, Legislative Affairs Director of the Buckeye Firearms Association, discusses Ohio's 'Stand Your Ground' law.
Columbus Perspective: January 10, 2021
Columbus Perspective