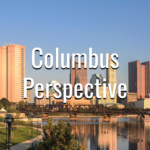 00:00 Show Open / Governor Mike DeWine, Columbus Mayor Andrew Ginther, and the Ohio National Guard's Commander, Adjutant General John Harris discuss security measures in place at the Ohio Statehouse after the FBI warned of violent protests at state capitol buildings nationwide.
15:30 Courtesy of our sister station, WBNS 10-TV, Tracy Townsend has segments about the riot at the U.S. Capitol, the funeral in Columbus of Andre Hill, and information about the coronavirus vaccine.
43:30 Investigative reporter Gabe Cohen examines "herd immunity."
48:00 Stacey Stewart, President & CEO of the March of Dimes, discusses premature births and the infant mortality rate in Ohio.
Columbus Perspective: January 17, 2021
Columbus Perspective