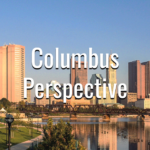 00:00 / Show Open / Dr. Bruce Vanderhoff, Chief Medical Officer for the Ohio Department of Health, and Doctor Andy Thomas with the Ohio State University Wexner Medical Center, discuss the prevalence of the Delta variant of the Coronavirus in Ohio.
12:00 Dr. Avenel Joseph, Vice President of Policy for the Robert Wood Johnson Foundation, provides information about the Child Tax Credit rolling out nationwide.,
21:00 Courtesy of our sister station, WBNS 10-TV, Tracy Townsend talks with Ohio Secretary of State Frank LaRose about the August special election, as well as new Columbus Police Chief Elaine Bryant, and more.
49:00 Dr. Stephanie Zaza, President of the American College of Preventive Medicine, discusses the role of public health agencies in dealing with the pandemic.
Columbus Perspective: July 18, 2021
Columbus Perspective