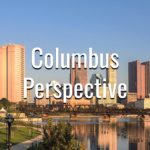 00:00 Show Open / John Barker, President & CEO of the Ohio Restaurant Association.
20:00 Courtesy of our sister station, WBNS 10-TV, Tracy Townsend provides updates on various pieces of legislation at the Statehouse, and presents reports on a court ruling regarding guns at schools and a controversy over the monitoring of residents in homes for the disabled.
46:00 Rick Birt, President of SADD (Students Against Destructive Decisions).
Columbus Perspective: July 4, 2021
Columbus Perspective