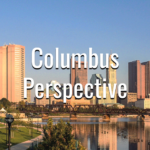 00:00 Show Open / Kelly O'Reilly, President & CEO of the Ohio Association of Health Plans, discusses the state's effort to get an additional 900,000 Medicaid recipients in Ohio vaccinated by the middle of August.
13:00 Doctor Pampee Young, Chief Medical Officer of Biomedical Services for the American Red Cross, discusses the current nationwide blood shortage.
20:00 Courtesy of our sister station, WBNS 10-TV, Tracy Townsend presents topics that include: The 2022 Governor's race; voter reform efforts by Republicans at the Ohio Statehouse; the legislative fight over where city income taxes should be paid by people who are working for a company in a city that is different than where that employee lives while working from home during the pandemic; and much more.
44:00 Duane Casares, CEO of Directions For Youth and Families, discusses the uptick in violence in Columbus and elsewhere, along with information about counseling that his agency offers for children of murdered parents and siblings.
Columbus Perspective: June 20, 2021
Columbus Perspective