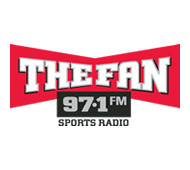 The Buckeye Show
When you haven't had enough of the Buckeyes, go beyond! Jeff "Tito" Thitoff brings you everything Buckeyes and more each weeknight from 6-7 p.m.
Call: 821-9710
Follow @TheBuckeyeShow on Twitter
Follow @Tito971thefan on Twitter
About host Jeff "Tito" Thitoff
The Buckeye Show's RSS feed or listen below.