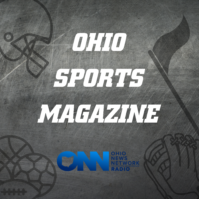 Ohio Sports Magazine
Ohio Sports Magazine is a weekly show centered around Ohio sports. We cover various sports personalities connected to Ohio, whether it be on the professional, college, or high school level. The show features current players, former players, authors, coaches, media personalities and much more. Matt Andrews hosts the show with contributing work from Paul Keels, Mark Howell and Skip Mosic.
Subscribe wherever you listen to podcasts!