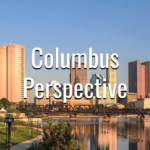 00:00 Show Open / Rick Birt, President & CEO of SADD (Students Against Destructive Decisions).
16:00 Comments from Governor Mike DeWine at a nursing home in Parma, where staff and residents received the coronavirus vaccine on Friday.
21:00 Courtesy of our sister station, WBNS 10-TV, Tracy Townsend has updates on the pandemic, and presents comments from three members of Congress from central Ohio.
39:30 Duane Casares, CEO of Directions for Youth & Families, discusses values, beliefs, and morals; and gives an overview on efforts his agency is doing to help the community during the holidays.
Columbus Perspective: Dec. 20, 2020
Columbus Perspective