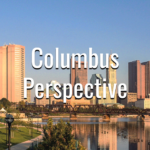 00:00 Show Open / Brandi Davis, Senior Manager of Volunteer United with the United Way of Central Ohio, discusses volunteer opportunities during the holiday season.
10:30 Dr. Susan Bailey, President of the American Medical Association; and Matthew Myers, President and CEO of the Campaign for Tobacco Free Kids, discuss smoking and the coronavirus.
19:30 Courtesy of our sister station, WBNS 10-TV, Tracy Townsend has segments about the Covid-19 vaccine, including an interview with Dr. Anthony Fauci; and a discussion with David Pepper, who is stepping down as Chairman of the Ohio Democratic Party
41:00 Stacey Frohnapfel-Hasson, Chief of the Bureau of Problem Gambling within the Ohio Department of Mental Health and Addiction Services, discusses gambling-like games that young children find entertaining.
Columbus Perspective: December 13, 2020
Columbus Perspective