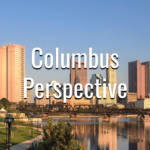 00:00 Show Open / Susan Choe, Executive Director of Ohio Legal Help, discusses how the agency's web site can help people.
12:30 Jessica Petersen, Media and Public Relations Coordinator of Lifeline of Ohio, discusses the importance of organ donations.
27:30 Courtesy of our sister station, WBNS 10-TV, Tracy Townsend presents information about the expulsion of Larry Householder from the Ohio House of Representatives; the inspection of rides at Ohio's carnivals, fairs and amusement parks; and provides updates on various pieces of legislation at the Statehouse.
48:00 Kimberly Schwind, Senior Manager of Public Affairs for AAA Ohio Auto Club, provides holiday travel information for the upcoming 4th of July.
Columbus Perspective: June 27, 2021
Columbus Perspective