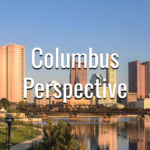 00:00 Show Open / Susan Choe, Executive Director of Ohio Legal Help, provides an update on issues that Ohioans are seeking advice about through Ohiolegalhelp.org
15:30 Governor Mike DeWine and Dr. Chris Peltier, a Cincinnati pediatrics specialist, discuss the importance of childhood vaccines.
27:00 From our sister station, WBNS 10-TV, Tracy Townsend provides election advice from Ohio Secretary of State Frank LaRose, and Kevin Landers profiles the four candidates running for two seats on the Ohio Supreme Court.
52:00 Dr. Anand Parekh, Chief Medical Advisor for the Bipartisan Policy Center, discusses federal funding that Ohio receives to combat the opioid epidemic and how it could be best used.
Columbus Perspective: October 18, 2020
Columbus Perspective